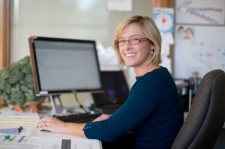 Are you worried about how you're going to pay off what you owe in back taxes? Is your company suffering from business tax problems? If you're dealing with any of these situations or other tax issues, you can rely on the tax help pros at Acello Tax Resolution Group. Serving Jacksonville and nearby communities, we're the tax resolution specialists you can turn to whenever you're struggling to overcome tax problems of any variety. Whether you need back tax help, assistance with audit defense preparation, or help removing tax penalties, we're the tax consultants who can meet your needs. Our goal is always to provide you with fast, effective solutions to your tax woes. Call or e-mail us today to put your IRS problems to rest!
Team of Tax Attorneys, Enrolled Agents, and CPAs
Tax Relief Experts
Serving Individuals and Businesses
IRS Audit Defense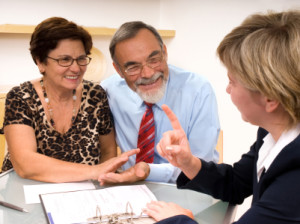 Providing tax relief services for clients across Jacksonville, Florida and beyond, Acello Tax Resolution Group is proud to extend our tax resolution assistance to individuals and business owners in Atlantic Beach, Fernandina Beach, Jacksonville Beach, Lakeside, Macclenny, Middleburg, Ponte Vedra, St. Johns, and nearby areas. Our network of tax experts includes enrolled agents, CPAs, and tax attorneys, so you can rest assured that you'll get to work with a tax professional who has the exact expertise necessary to solve your tax issues. Our goal is to ensure that you get a customized solution to your tax problem, so don't hesitate to turn to us whenever you need help with back taxes, payroll tax assistance, or audit defense services.  
The longer you wait to deal with a tax problem, the more likely it is that your financial situation will worsen. Over time, your tax debt can spiral out of control due to late fees and tax penalties. Your best bet for resolving your tax troubles is to get in touch with Acello Tax Resolution Group as soon as possible. Our tax consultants take great pride in offering some of the fastest, most effective tax help services in the Jacksonville area, so you can trust us to get a handle on your back taxes right away and even help you prevent future tax concerns. Our network's tax attorneys, CPAs, and enrolled agents always work hard to make sure you get the best possible solution to your tax troubles, so there's nothing to lose by making us your one-stop shop for tax resolution.
Whether you need tax assistance for yourself or your corporation, you can trust Acello Tax Resolution Group to meet your needs and provide you with superior tax relief. Helping you get back into the good graces of the tax authorities is our top priority, and we'll stop at nothing to ensure you get superior tax assistance.
Call or e-mail us today to get your tax problems under control!