Services Offered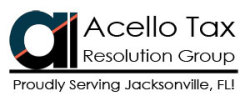 Tax problems can be frustrating, and they can also threaten your financial health. Whether you're struggling to pay back taxes, facing an audit by the IRS, or trying to handle business tax problems, you can count on the tax relief pros at Acello Tax Resolution Group to end the frustration and help you find an effective solution. Serving both home- and business owners in Jacksonville and beyond, we're the tax consultants you can look to whenever your tax situation becomes worrisome. Get the tax help you need today by calling Acello Tax Resolution Group right away!
At Acello Tax Resolution Group, we work with a talented team of tax specialists, including CPAs, enrolled agents, and tax lawyers. Whenever you need assistance with a tax problem, you can rest assured that we'll be able to match you up with the right professional for the job. We offer a wide range of tax relief services, and our trusted tax advisors can supply you with assistance for:
Filing back tax returns
Amending incorrect returns
Handling business tax problems
Negotiating with the IRS
Submitting offers in compromise
Avoiding future tax problems
And so much more!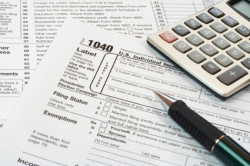 There's really no end to our tax expertise, so you can breathe easy when you have Acello Tax Resolution Group on your side. When you come to us with a tax problem, we'll make the effort to thoroughly understand the nature of your tax issue, so that we can provide you with the most comprehensive service available. We never take a one-size-fits-all approach to handling tax issues, and that means you'll be sure to get a customized tax resolution plan that will resolve your tax troubles in the best possible way. Our network of tax lawyers, CPAs, and enrolled agents is ready to serve you and improve your financial future.
Fast Solutions to Tax Problems
Tax issues are less likely to cause you financial woe if you resolve them as soon as possible. If you're dealing with back taxes, the total amount you owe can quickly spiral out of control. That's why it's so important for you to work with a tax help provider that can thoroughly assess your tax problems and provide you with swift, effective service. When you turn to the tax experts at Acello Tax Resolution Group, that's exactly what you'll find. We understand how tough it can be for individuals and business owners to live under the burden of unpaid taxes or other tax concerns, and we're committed to providing efficient, successful solutions to IRS problems.
Call or e-mail us right away to speak to one of our tax consultants about your needs! We are committed to providing effective tax relief for individuals and businesses in Jacksonville and beyond.