Back Taxes Assistance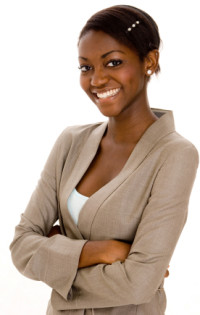 Are you worried about what you currently owe in back taxes? Do you need help trying to find a way to deal with delinquent taxes? If thinking about back tax issues is stressing you out, you need help from the tax resolution experts at Acello Tax Resolution Group. We provide professional tax assistance to both home- and business owners in the Jacksonville area, and we can't wait to help you find a way to handle your unpaid taxes. If you're ready to get out from underneath the burden of unpaid taxes, our team of tax consultants can help. Get in touch with us right away to learn how we can help you file your tax return late or assist you with finding a tax settlement option that will meet your needs and your budget!
Late tax returns and outstanding tax debts are certainly a financial nuisance, but they can also be much more than that. The longer you go without paying off what you owe, the more penalties, fees, and interest will accrue. If you want to make certain that delinquent taxes don't ruin your financial life, turn to the tax assistance pros at Acello Tax Resolution Group as soon as possible.
We can help you with any of the following back tax issues, including:
Filing late tax returns
Correcting misfiled returns
Finding an appropriate tax resolution strategy
Negotiating IRS settlements
Setting up repayment plans
Answering questions about back taxes
And offering additional back tax help!
Worrying about back taxes alone isn't something you should have to do: with Acello Tax Resolution Group on your side, we'll provide the guidance you need to resolve your IRS back tax situation. We're the tax consultants you can rely on to provide you with the right solutions to meet your needs. Serving Jacksonville and beyond, our tax associates can offer you the help you need to ensure that back tax issues will no longer be a burden to you, your family, or your business.
Superior Back Tax Assistance
When you're struggling with IRS back taxes, it's important to find the right tax resolution to solve your problem and set you on a path to financial freedom and security. If you want the best chance at getting a tax resolution option that will fit your circumstances and your budget, you need help from the seasoned tax help pros at Acello Tax Resolution Group. Our network of tax professionals includes enrolled agents, CPAs, and tax lawyers, and that means that we can solve back tax problems of all varieties, even those that require legal action.
When you turn to Acello Tax Resolution Group for assistance, we'll help you determine which tax settlement or back taxes resolution option is best for you. If you want to try to reduce what you owe, we can help you work out an offer in compromise. If you'd rather pay off your delinquent taxes a little at a time, we'll help negotiate an installment agreement that works with your budget. When you're ready to file back taxes or find the most appropriate way to deal with your tax debt, call or e-mail us right away to learn more!
Tax Help
Offer in Compromise Assistance
Prior Taxes Help
Penalty Abatement Assistance