IRS Audit Representation
Have you recently been notified by the tax authorities that you're a facing an upcoming audit by the IRS? If so, you may find yourself in a panic, worried about your financial situation. Fortunately, there's an easy way to put this worry to rest. Instead of facing an IRS audit alone, you can turn to the tax pros at Acello Tax Resolution Group. We offer professional tax audit representation for individuals and businesses in Jacksonville and beyond, and we can help get you through the process of an audit from the IRS with minimal stress. From helping you provide all of the necessary paperwork required by the IRS to assisting you with filing for an offer in compromise or other tax settlement option, our team will be with you every step of the way. Call or e-mail us today to get the help you need to solve your tax problems!
If you're facing an audit by the IRS, you'll want to work with tax pros who are committed to solving your problems and finding you the best possible solution. When you turn to Acello Tax Resolution Group for help with a tax audit, that's exactly what you'll get. When you hire our team of IRS audit defense pros to handle your upcoming audit, you'll benefit from a wide range of services, including help with:
Determining the reason for your audit
Gathering all necessary paperwork
Meeting filing deadlines and requirements
Explaining potential tax penalties that could arise from your audit
Representing you during the audit
Negotiating tax settlement options, such as an installment agreement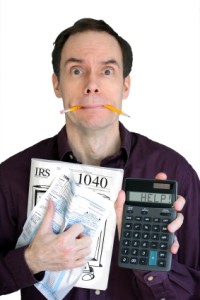 No matter what kind of support you need during tax audits, we're the tax experts you can depend on to help make the process go smoothly. If the idea of an IRS audit makes you nervous, we can handle the whole process and even represent you before the IRS. Because our tax specialist network includes seasoned tax attorneys, we can also provide representation in federal tax court if need be. We're here to take all of the stress out of an audit from the IRS, so give us a call as soon as you get notice of an impending audit. We'll do our best to minimize your anxiety and stress during the IRS audit process. 
Effective IRS Tax Audit Representation
At Acello Tax Resolution, we understand that every client has different needs, and we'll keep this in mind when determining the best way to handle your tax audit. You can count on our network of tax attorneys, enrolled agents, and CPAs to provide you with sound advice before, during, and after your IRS audits. If your audit results in money owed, you can also rely on us to assist you in filing for an offer in compromise, an installment agreement, or another type of tax resolution that will suit your specific needs and budget constraints. When you call on us for audit defense, you won't get a cookie-cutter approach to your tax problems. Instead, you'll benefit from a personalized course of action designed to resolve your audit in the best possible way.
Get in touch with us right away to get help with a personal or business audit!
IRS Audit Help
IRS Audit Lawyer