IRS Penalty Abatement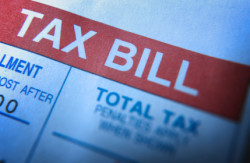 While unpaid tax debts might start out small, they can quickly become unmanageable if you don't make arrangements to deal with them right away. If you file your returns late or underpay what you owe, your tax bill can grow exponentially due to interest, fees, and penalties. Before long, you're likely to find yourself in a precarious financial situation, with no way to pay back what you owe and no idea what to do next.
If you're struggling to pay back what you owe due to federal tax fines and penalties, bring in Acello Tax Resolution Group for tax penalty assistance. We'll help you find a way to stop these penalties from growing and make sure that you don't have to deal with tax liens, wage garnishment, or other efforts the IRS might employ to collect your outstanding balance. To discuss your tax abatement options, call or e-mail us right away!
Effective Tax Penalty Resolution
If you've been worried about how you're going to deal with the income tax penalties that just seem to keep adding to your IRS tax debt, there's a solution in sight. With the help of the penalty abatement pros at Acello Tax Resolution Group, you may be able to stop your IRS tax penalties from snowballing and regain control of your finances. When you turn to us for help, you'll get assistance from a qualified tax consultant in our network of tax lawyers, enrolled agents, and CPAs. No matter how tough your tax problems might seem, our tax specialists will be able to find a resolution option that works for you and your budget.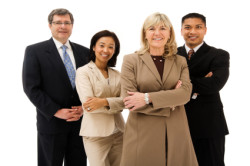 Serving Jacksonville and beyond, we offer a wide range of services designed to resolve your problem with tax penalties, including:
Lifting tax penalties: If you fail to file your taxes or pay what you owe after you have filed, you'll be required to pay IRS penalties on the remaining balance. With help from the tax abatement pros at Acello Tax Resolution Group, you may be able to lift these penalties and make your debt more manageable. Let us help you determine whether or not you can qualify for penalty abatement!
Stopping wage garnishment: If you owe back taxes and don't make arrangements with the IRS to pay them, you may be subjected to wage garnishment, which allows the IRS to take money directly from your paycheck to meet your unpaid tax debts. When you work with the tax penalty experts at Acello Tax Resolution Group, we can help stop this from happening to you and keep your hard-earned money in your pocket.
Removing tax liens: When you have outstanding tax debts, the IRS can also place tax liens on your property. Although this will not result in immediate seizure, it is a formal claim that can negatively affect your credit score and overall financial standing. If an IRS tax lien is causing you problems, our team of tax specialists is here to help put an end to it and improve your financial situation with the right tax settlement option.
Stopping IRS summons and seizures: When an IRS tax lien is placed on your property and you do nothing to negotiate repayment, the IRS can subject you to a tax levy. This allows the IRS to seize your personal property, including your home, vehicles, and bank accounts. When you turn to the IRS penalty experts at Acello Tax Resolution Group, you can get the help you need to put an end to such summons and seizures.
Negotiating IRS installment agreements: Most taxpayers who are struggling with back tax debt don't have enough money to pay it off in one lump sum, but the tax help team at Acello Tax Resolution Group can help you find a way around this. We'll work hard to help you qualify for an IRS installment plan that will allow you to pay off your debt in monthly payments and make IRS penalty problems a thing of the past.
Getting out from underneath a large tax debt that's been made worse by tax penalties isn't an easy feat, but your tax troubles will be less difficult and stressful when you have Acello Tax Resolution Group on your side. We're the IRS penalty abatement pros that you can depend on for customized service that meets your specific needs.
If you're worried about your financial situation due to unpaid tax debts, don't stress yourself out a moment longer. Instead, call on us and get fast, effective help dealing with tax fines and penalties! 
Tax Lien Relief
IRS Garnishment Help
IRS Tax Penalties
IRS Tax Levy Assistance
IRS Tax Help