Tax Attorney Alternative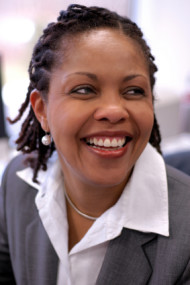 Have persistent tax troubles forced you to consider hiring a tax attorney? If you've been pondering your options for tax lawyers, stop to consider whether or not working with a tax attorney is actually your best option. While tax attorneys are necessary for certain complicated tax matters, the truth is that most tax issues can be resolved with the help of an enrolled agent or a CPA. Before you rush out and hire a tax attorney in Jacksonville, call on Acello Tax Resolution Group for assistance. Our network of trusted tax professionals includes CPAs, enrolled agents, and tax law attorneys, and we'll ensure that you get the right tax expert to deal with your specific situation. Call or e-mail us today to discuss your options for a tax lawyer alternative!
With tax problems weighing on your mind, it's easy to assume that only a tax attorney can help you solve them. In most cases, though, you can solve your issues with a tax attorney alternative. CPAs and enrolled agents can perform many of the same tasks that tax lawyers can, and usually at a lower cost, so make sure you turn to Acello Tax Resolution Group for help getting the right tax specialist for your needs.
We can aid you with a variety of tax assistance services, including:
Filing back taxes
Correcting misfiled returns
Negotiating tax settlements
Assisting with tax audits
Handling business tax problems
Offering advice on how to avoid future tax issues!
Also, if you're facing a tax court summons or another legal issue, we can set you up with skilled, experienced tax attorneys who will be able to meet your needs with ease. There's no tax issue that's too difficult for our tax consultants to tackle. When you put your tax problems in our hands, you can rest assured that you'll get the help you need to solve your problems and restore your financial well-being.
Knowledgeable Tax Attorneys and Consultants
At Acello Tax Resolution Group, we take great pride in offering our customers some of the most comprehensive tax help service in the Jacksonville area. Whether you need tax lawyers to handle legal issues or enrolled agents or CPAs to handle other tax matters, you can trust that our professional tax experts have the knowledge and experience necessary to handle your problem with ease.
Our tax consultants are ready to provide both individual and business clients with fast, accurate tax resolution services, so get in touch with us today to learn more!
Tax Attorney
Tax Lawyers
Tax Attorneys
Tax Attorney In