Tax Resolution Services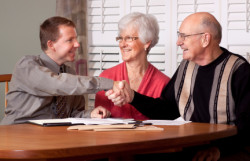 Are you worried about serious IRS problems due to unpaid taxes? Do you need help determining the best IRS tax resolution for your family or business? Overcoming tax problems is no easy feat, given how complicated and stressful owing back taxes can be. Fortunately, you don't have to face mounting tax debt or other tax issues on your own. You can always rely on the tax consultants at Acello Tax Resolution Group when you need help getting a handle on your tax issues. Whether you're trying to reduce the mountain of late fees and penalties you owe due to back taxes or you need help understanding your tax resolution options, our network of tax experts is here to help you find the best solution. Serving Jacksonville and beyond, our tax settlement pros can solve tax problems both large and small. Call or e-mail us today to get tax debt relief you can count on!
If IRS tax problems are stressing you out, it's easy to let the anxiety and frustration lead you to panic. Instead of allowing your outstanding tax liabilities to get to you, bring your tax issues to the dependable tax consultants at Acello Tax Resolution Group. We work with a network of CPAs, enrolled agents, and tax attorneys, and we'll pair you with a tax help expert who will have no trouble assessing your tax problem and providing you with a solution that works for your specific situation. We've helped countless individual and corporate clients find appropriate tax settlement options that resolve their back taxes, and we'll work just as hard to solve your IRS problems.
Get in touch with us if you need help solving any of the following tax debt issues:
Appealing a government action
Filing for an offer in compromise
Negotiating installment agreements
Applying for penalty abatement
Claiming innocent spouse relief
Stopping wage garnishment
Negotiating other tax settlement options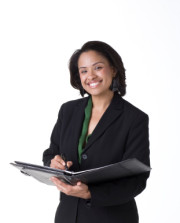 No matter what type of tax troubles you're facing, Acello Tax Resolution Group is here to provide you with the tax relief you need. Our tax help pros are knowledgeable on all current tax codes and trends, so you can rest assured that you'll get nothing less than superior IRS assistance when you turn to us. Take charge of your tax situation today by letting us help you get back in the good graces of the IRS.
Comprehensive IRS Assistance 
The tax relief experts at Acello Tax Resolution Group understand that no two clients have the same tax problem. That's why when you rely on us for assistance with your IRS tax problems, we won't try to offer you a cookie-cutter solution. Instead, we'll take the time to understand your tax concerns and pair you with the right tax professional to solve your problems and set your finances right once more. Whether you've got an impending deadline for unpaid back taxes that needs to be addressed right away or you need help determining which IRS resolution works best for you, you can count on our tax resolution pros to offer you quick, comprehensive assistance. Our main goal is to help resolve your IRS issues in the most effective manner possible, so contact us right away to benefit from our tax resolution services!
tax resolution
tax settlement
tax penalty abatements